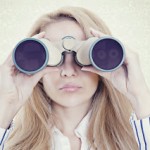 As a result of Andy File Associates working through these difficult times we have talking and representing with some fantastic people that are looking for a new start. Here are couple of the people that are available:
Passionate Business Development Professional
A target driven customer centric sales professional with 13 years' experience of selling business to business service solutions.
– Account Management
– Client retention
– Account development
Noticeable achievement: won and project managed a £280,000 scheme.
Salary expectations: £35,000 +
Reference: PS/7850
Customer Focused Support Manager
A versatile, commercially astute Product and Customer Support Manager with comprehensive experience from the manufacturing, recruitment, telecommunications and creative industries.
Key skills:
– Relationship Building Global Supply Chain
– International customer base
– Contracts
– Negotiations
– Stakeholder Engagement
– Distribution Networks
– Leading multi-disciplinary teams
Salary expectations: £30,000+
Reference: PS/2504
Senior Quality Engineer
An experienced engineer with over 20 years' experience working in highly regulated industrial environments.
I am flexible, conscientious, capable and professional in my ability and duties.
Key Skills and Experience:
– Worked within the aerospace industry under an AS9100 Rev D quality system.
– Experience of working with Minitab statistical analysis software
– Excellent problem-solving skills, confident using multiple PPS methodology such as Ishikawa, 5 whys
and 8D
– Owning quality for the Unison Ring business unit, reducing non-conformance by over
45% in my first year and a further 10% in my second. As well as making process improvements that
made cost savings equivalent to approximately £80k in his first year.
Salary expectations: £35,000 +
Reference: PS/4422
Quality and Health and Safety Manager
30 years experience within laboratory and engineering with 26 years within quality based roles.
Key Skills and Experience:
– Experience in working to UKAS ISO17025 and Nadcap accredited Quality Management System in Mechanical, Metallurgy and Chemistry laboratories;
– Experience in reviewing of National, European and International Technical Standards
– Experience in taking the lead in external body and customer audits, e.g. UKAS, Nadcap etc;
Salary expectations: £32,000 +
Reference: PS/ 6115
If you are interested in knowing more about these candidates please contact us on 01709 717841 and quote the candidates reference number.