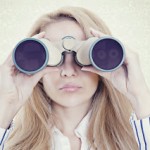 As a result of Andy File Associates working through these difficult times we have been talking and representing with some fantastic people that are looking for a new start. Here are couple of the people that are available:
Experienced Legal Secretary 
Experienced Legal Secretary with over 5 years' of working within a law firm and holding a great interest in Family Law having studied it as an elective to both a undergraduate degree and a LPC.
Key Skills
Client Service – able to deal capably, honestly, responsibly and initiatively to reach conclusive decisions in relation to any queries brought forward by a client.
Legal Research – able to work efficiently to locate legal authority. Proficient at statutory interpretation to apply to situations in the workplace.
Salary expectations: £21,000
Reference: PS/ 7877
An experience Maintenance Technician and Controls Engineer
With over 20 years within Automated Manufacturing and Special Purpose Machine Building environments and being responsible for the maintenance, design, programming, build, installation and commissioning of automated machinery has given me considerable experience in what is required to maintain and produce reliable user friendly control systems to a high standard.
Experience in:
– Siemens S5, S7, WinCC Flex, TIA Portal
– Siemens Sinumerik, Simodrive, Sinamics
– EPLAN Electric / Fluid, AutoCAD 2D Mech.
– Electrical Fault Finding, PLC debugging
Salary expectations: £48,000+
Reference: PS/ 7865
Passionate Business Development Professional
A target driven customer centric sales professional with 13 years' experience of selling business to business service solutions.
– Account Management
– Client retention
– Account development
Noticeable achievement: won and project managed a £280,000 scheme.
Salary expectations: £35,000 +
Reference: PS/7850
Experienced Family Law Legal Secretary
Legal Secretary with just under 5 years experience predominantly and currently working in Family Law which is a discipline I really enjoy. Highly organised with good communication, client liaison and customer care skills both verbal and written
Skills
– Microsoft Office suite
– Copy Typing
– BigHand audio
– Filing
– Planning, scheduling and organisational skills
Salary expectations: £20,000 – £21,000
Reference: PS/7871
Customer Focused Support Manager
A versatile, commercially astute Product and Customer Support Manager with comprehensive experience from the manufacturing, recruitment, telecommunications and creative industries.
Key skills:
– Relationship Building Global Supply Chain
– International customer base
– Contracts
– Negotiations
– Stakeholder Engagement
– Distribution Networks
– Leading multi-disciplinary teams
Salary expectations: £30,000+
Reference: PS/2504
Senior Quality Engineer
An experienced engineer with over 20 years' experience working in highly regulated industrial environments.
I am flexible, conscientious, capable and professional in my ability and duties.
Key Skills and Experience:
– Worked within the aerospace industry under an AS9100 Rev D quality system.
– Experience of working with Minitab statistical analysis software
– Excellent problem-solving skills, confident using multiple PPS methodology such as Ishikawa, 5 whys
and 8D
– Owning quality for the Unison Ring business unit, reducing non-conformance by over
45% in my first year and a further 10% in my second. As well as making process improvements that
made cost savings equivalent to approximately £80k in his first year.
Salary expectations: £35,000 +
Reference: PS/4422
Quality and Health and Safety Manager
30 years experience within laboratory and engineering with 26 years within quality based roles.
Key Skills and Experience:
– Experience in working to UKAS ISO17025 and Nadcap accredited Quality Management System in Mechanical, Metallurgy and Chemistry laboratories;
– Experience in reviewing of National, European and International Technical Standards
– Experience in taking the lead in external body and customer audits, e.g. UKAS, Nadcap etc;
Salary expectations: £32,000 +
Reference: PS/ 6115
If you are interested in knowing more about these candidates please contact us on 01709 717841 and quote the candidates reference number.