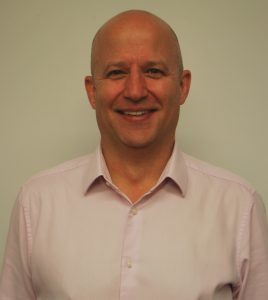 In what feels like a lifetime of restrictions, the world of recruitment has been turned upside down with many having to adapt to new ways of working. Thanks to the wonders of modern technology, we've managed to get by, using virtual interviews to align candidates to clients.
As we move towards establishing a sense of normality in our working life, recent figures released by the Office of National Statistics (ONS) as part of their Labour Force Survey, hints at dare I say…the start of economic recovery.
The pandemic caused the first record of economic inactivity in the UK since 1971 with young people (16-24 year olds) being particularly affected and around 810,000 UK job loses according to the ONS. Pre-pandemic saw a period of employment growth and low unemployment and once COVID-19 hit the scales tipped with employment rate gradually decreasing and the unemployment rate increasing.
However, findings from the survey (based across February 2021 to April 2021), has revealed some optimistic figures indicting the rates are reversing once again. In comparison to December 2020 – February 2021, the employment rate has increased by 0.2% points to 75.2% and a decrease of the unemployment rate of 0.3% points to 4.7%. The employment rate before the pandemic stood at 76.6% and even though the recent figure shows a small increase, it is moving in the right direction.
The survey also shows the relaxation of some COVID-19 restrictions has increased the total hours worked in the UK by 7.2m in February to April 2021 compared to the previous quarter, standing at a predicted total of 975.228 hours.  Redundancies have now returned to pre-pandemic levels which is also a big indicator that businesses are feeling the positive change.
There's no doubt there's still some way to go, particularly around the total amount of hours worked within the UK as it still falls short of the pre-pandemic recorded figure by 77m.
We too have to be mindful that September marks the end of the furlough scheme, which according to the Bank of England will cause unemployment rate to increase once again to an estimated 5.5% in autumn. The British Chamber of Commerce mirrors this opinion and warns the UK's employment rate is expected to peak at 6.0% and youth unemployment at 15.6% in Q4 of 2021.
The recruitment market is currently candidate led and for the remainder of 2021, this trend is set to continue. However, for every candidate out there, there will be roles available to suit their skills. For businesses looking to recruit and are ready to expand once again, now is a prime time to open those opportunities. Andy File Recruitment offers support to both candidates and businesses and our doors are always open to provide the best service we can to make sure our economy continues to survive.  Hear what our previous clients and candidates have to say about our service.