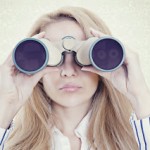 As a result of Andy File Associates working through these difficult times we have been talking and representing with some fantastic people that are looking for a new start. Here are couple of the people that are available:
An Experienced Customer Service
– With 14 years' experience in managing and developing customer service departments
– Worked within Retail, Production and Logistics
– Experience in developing new systems
Reference: PS/ 8004
Results-orientated Sales, Marketing and Operations Specialist
– Experience and a proven track record in running strategic campaigns and increasing market share for leading companies
– They offer a 360 solution that is proven to penetrate both B2B and B2C markets, retain clients and generate incremental increases in revenue year-on-year
– A creative individual, skilled in working cross-functionally to develop sales, marketing and operational plans to engage prospects, generate leads, and formulating compelling bespoke solutions that repeatedly win business.
Salary expectations: £40,000+
Reference: PS/ 8255
An experience Maintenance Technician and Controls Engineer
With over 20 years within Automated Manufacturing and Special Purpose Machine Building environments and being responsible for the maintenance, design, programming, build, installation and commissioning of automated machinery has given me considerable experience in what is required to maintain and produce reliable user friendly control systems to a high standard.
Experience in:
– Siemens S5, S7, WinCC Flex, TIA Portal
– Siemens Sinumerik, Simodrive, Sinamics
– EPLAN Electric / Fluid, AutoCAD 2D Mech.
– Electrical Fault Finding, PLC debugging
Salary expectations: £48,000+
Reference: PS/ 7865
Senior Quality Engineer
An experienced engineer with over 20 years' experience working in highly regulated industrial environments.
I am flexible, conscientious, capable and professional in my ability and duties.
Key Skills and Experience:
– Worked within the aerospace industry under an AS9100 Rev D quality system.
– Experience of working with Minitab statistical analysis software
– Excellent problem-solving skills, confident using multiple PPS methodology such as Ishikawa, 5 whys
and 8D
– Owning quality for the Unison Ring business unit, reducing non-conformance by over
45% in my first year and a further 10% in my second. As well as making process improvements that
made cost savings equivalent to approximately £80k in his first year.
Salary expectations: £35,000 +
Reference: PS/4422
Quality and Health and Safety Manager
30 years experience within laboratory and engineering with 26 years within quality based roles.
Key Skills and Experience:
– Experience in working to UKAS ISO17025 and Nadcap accredited Quality Management System in Mechanical, Metallurgy and Chemistry laboratories;
– Experience in reviewing of National, European and International Technical Standards
– Experience in taking the lead in external body and customer audits, e.g. UKAS, Nadcap etc;
Salary expectations: £32,000 +
Reference: PS/ 6115
If you are interested in knowing more about these candidates please contact us on 01709 717841 and quote the candidates reference number.