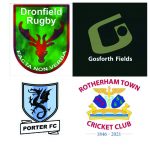 The importance of corporate social responsibility (CSR) has been steadily growing with many seeing it as a tick boxing exercise or 'doing our bit for charity.'
However, over the past year for many charitable organisations CSR has become a lifeline and the role businesses play within the community has become one that is supportive and generous.
In a survey carried out by experience data company – Qualtrics – 500 full time UK employees were questioned on their attitude towards CSR and out of those taking part, almost half revealed their employer had set up a CSR project in response to COVID-19.
CSR can also benefit employers in retaining staff as results also revealed 81% of respondents were proud of their company and 59% more likely to be engaged at work if their company participates in charitable initiatives – that's 11 points increase from the same survey carried out in 2020.  Sixty eight percent of those asked believed their company should invest in CSR or charitable initiatives (up nine points from 2020). These increases do indicate employee attitude towards CSR has altered as a result of the pandemic.
CSR at Andy File Associates
Supporting local grass route sporting clubs has been a constant from the very beginning at Andy File Associates and no matter how difficult the past year has been, we're proud to say our support continued.
It comes as no surprise that local sporting clubs have suffered as a result of COVID-19 with many participants becoming inactive.  According to Sport England's Active Lives Adult survey, there's now 1.2m more inactive adults in the UK, that's 12.3m in total (27.1% of the total population).
Tim Hollingsworth Chief Executive of Sport England was recently quoted saying 'it's been challenging for people to play sport and be active over the last year, however many more opportunities are now available thanks to the easing of restrictions.' While  this  is a positive outlook, many clubs face the  major challenge of restoring pre-pandemic activity  levels.
We hope our CSR contribution will help the clubs we support get back up to speed. We're so proud to support the following local sporting clubs: