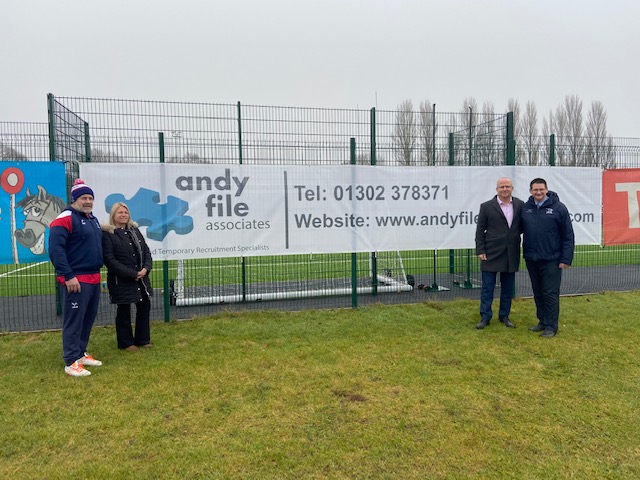 Andy File Associates are delighted to announce that we are sponsoring a board at Doncaster Knight's Castle Park for the 2019/20 season.
Managing Director Andy File has been heavily involved with the Knights and delighted to become a sponsor of the of club.
"We have been down to events at Castle Park before and last year watched the two amazing England Women fixtures that the Club hosted, so I am delighted to now be a sponsor of the Club this season.
I have had a connection with the Club for many years as I played rugby at school with former captain Chris Conway. Kelly and I have also been involved in recruiting staff for Castle Park and assisting player's families find work in the past, so it is great to regain that link once again."
Doncaster Knights and Castle Park General Manager Neil Holmes was pleased to add a brand new sponsor to the increasing business network at Castle Park.
"It is great to add a new business to the ever growing commercial network here at Castle Park. We have worked closely with Andy File Associates over recent years and they have been instrumental in placing key staff members in the hospitality side of the company.
We look forward to continue to working with Andy File and his employees and hope for a successful sponsorship partnership for the year."
For the upcoming fixtures and the chance to see our board please click here