We explore every channel available when sourcing candidates but this weekend saw Andy File Associates Software and Marketing Consultant Ben Saxton take it to extremes!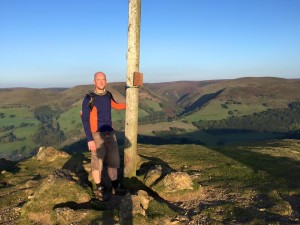 Ben took on the Long Mynd Hike, on a unique challenge in the Shropshire hills. This is a 24hour, 50 mile challenge that can be either hiked or run and includes 8 significant and severely steep climbs ranging from 600ft to 1000ft of ascent, walking through forest, bogs and ploughed fields as well as night time navigation.
We are pleased that Ben simply turned up on Monday morning and delighted that he recorded a position of 257th out of 600 and a time of 19hours 57minutes.
When he limped into the office he stated,
"That was easily the toughest challenge I've done – Your mind wanders into some dark places during the early hours of the morning. Daylight broke for us at 42miles, only then could you count the miles down rather than up!"
When not competing in challenges or nursing his blisters, sore legs and back Ben loves to match great marketing and developer talent to companies looking to grow their businesses – Please contact us for more information on 0114 2821 281 or Ben directly on 07736 046303
Ben was walking in support of Sheffield Children's Hospital so if you want to support please visit the Just Giving page