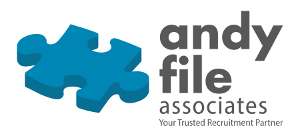 I was introduced to Andy File Associates by a friend, she told me how the company and Debra was instrumental in helping her find a job.
I contacted Debra, she led me through the process of what I needed to do, the process and forms were simple and completed easily.
Within a few days, I was invited to an interview for which I got the job.
I was so pleased with the process and all the help and encouragement given especially from Debra, I would recommend their services to all.
Debra has also followed up to see if I've settled in my role, which was lovely of her to do, 10 out 10 for service and help.
Thanks
Linda