FT Perm
£22,000 (Dependent on Experience) USD / Year
Salary: £22,000 (Dependent on Experience)
Hours: Please see advert
Andy File Associates Limited are working as a Recruitment Business on behalf of our client with regards this permanent position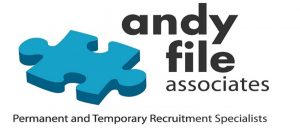 Andy File Associates are proud to be working with In-Tend to help them as their exclusive partner for this recruitment campaign. We look forward to supporting them through their growth in the coming years.
Job Title: Customer Services Advisor
Accountabilities:
Professionally respond to inbound enquiries by telephone and email on the First Line Support help-desk following up to ticket resolution.
Help support and assist apprentice staff within the Customer Services Advisor role.
The role requires a level of technical knowledge (which will be provided through training) and the ability to help answer questions/queries from customers and clients in a professional, courteous and confident manner. This role will specifically focus on supporting customers based in South America – working hours to reflect this.
Job Function:
Pro-actively learn and understand our client's core functions and participate in continual training
Pro-actively learn the software to a proficient level and participate in continual training programmes
Provide appropriate and timely telephone and/or e-mail assistance/responses to inbound correspondence – to include internal and external customers/clients in particular the Company's core software to users
Keep internal document storage database (MCP) up to date electronically, complying with GDPR legislation in respect of data.
Liaise with other departments for optimal resolution of customer queries
Manage expectations of customers and/or provide difficult messages
Identify enquiries which may lead to further training or product sales and pass to the relevant department for follow up
Manage tickets from open to close status, ensuring customer satisfaction and communication
Share knowledge and work as part of a team to achieve the monthly performance indicators and sales targets as advised to you
Ensure all communications with customers are carried out in line with the written standards and procedures defined by the Company and in a professional business manner
Attend training to develop relevant knowledge, techniques and skills
Assist with testing of bespoke and scheduled software, as required
Any other duties and responsibilities as required as the role develops or requested by the Senior Management Team
Knowledge, Skills and Experience:
Have Customer Service experience
Project management skills
Confidence to speak with customers over the telephone
An excellent written and spoken command of English
Ability to draft and prepare written responses to customer queries
Possess good information technology skills and have an aptitude to learn their system
Ability to update and maintain records electronically
Be customer focussed and be able to work under pressure, re-prioritising work as required
Ability to work independently and as part of a team
Ability to support and assist junior members of the team
Hours of work: Hours 12.30pm – 9.00pm Monday to Friday – open to people wanting part time.
Please note any training would need to take place during standard working hours
08:30am – 5:00pm Monday to Friday.
Location: Hybrid – Fully remote during induction however maybe be asked to attend the office for further training.
Benefits: 28 holidays per year (including bank holidays), Westfield Health*, Death in Service*, Pension**
*after probation
** after 12 weeks within the role but can opt in sooner
All CVs from Third Parties Suppliers will be forwarded to Andy File Associates as we are the exclusive partner of In-Tend for all their recruitment.
Andrew Jenkins' Job Enquiry Form