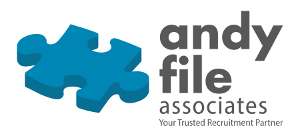 I just had to send this email to say how impressed I am with one of your staff, Debra Foster.
Debra, to me, has been fantastic.  Attentive, thorough, thoughtful and professional.  I have had many dealings with recruitment agencies and I am honest when I say Debra has been by far the best I have had dealings with.
Please, please take this into account when Debra's appraisal comes in etc.
Thankyou too, to your firm.  This experience has been a huge boost for me and I wouldn't hesitate to recommend you ( which I already have).
D Rodgers