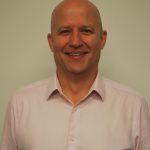 In May 2009 I started my own Recruitment Business/Employment Agency and have steadily grown the business and team of associates.  We focus on working closely with clients and candidates alike. We recruit across the board from Financial Director to Labourers.
Clients vary from SME's up to a Global Facilities Management companies in the FTSE 250.  I am a lover of most sports including Rugby, Football and Cricket and have played Rugby for Dronfield Rugby Club since leaving University, 2 seasons as 1st XV Captain. Now I only get the boots out occasionally for the 2nds/3rds when required and the Over 35's.

Accounts, Call Centre, Commercial, Construction, Engineering, Facilities Management, Industrial, Manufacturing and Technical.